I'm not sure if you all are ready for this. I mean, on a scale from 1-10..it's gotta be...
an 11. I almost had to close my eyes, hold down my other hand, and slowly use my mouse to click on the big Publish button.
But before I share my spicy tip, I want to give you a proper background before I lay this one down. Remember those Cosmopolitan magazines you used to read (or still read while standing in line at the grocery store - making sure the cover is facing down to avoid public scrutiny - - totally me)? Personally, I still like to see if this magazine has come up with any fresh material on pleasing a man or becoming your best to get a man or... (insert action item + to get/keep/attract a man/men). I've always wondered to myself, 'Is it really that complicated? I mean, are humans that complex that we need to read about the how-to strategies on attracting a mate in a magazine each month??'
So, you know what, Cosmopolitan? I'm going to tell anyone who is reading this now - - one of the best ways to keep things "spicy", "hot", "interesting", "intriguing", and/or "new" is: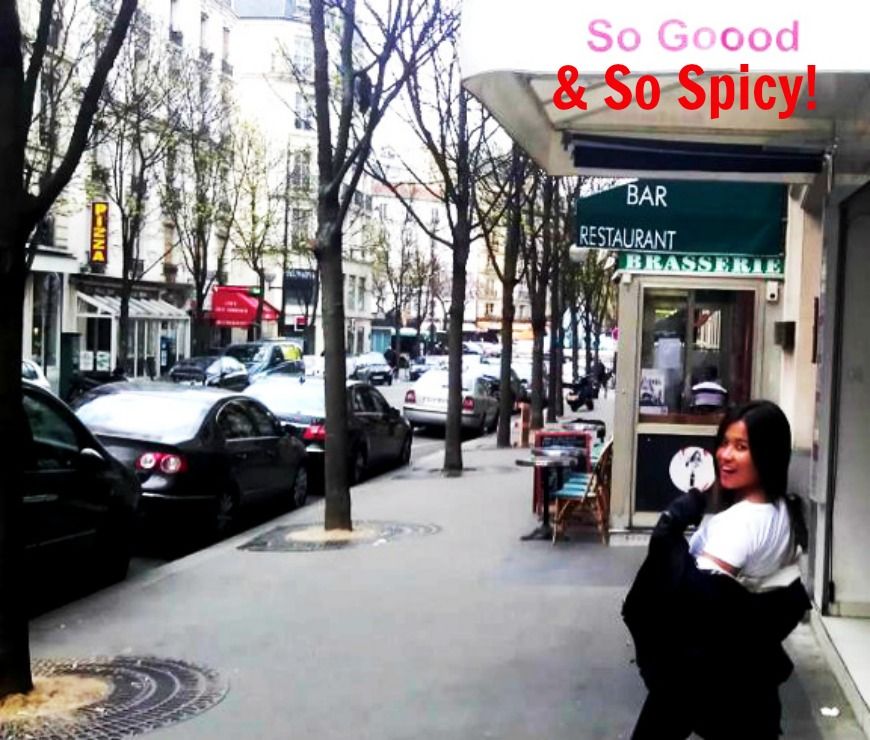 To Be Yourself!
Yup. That's it. If you're silly like me, you might appreciate the following surprises I did for my boyfriend. However, if you're not the type of person to write silly random notes and hide them in unexpected places - you don't have to. It's just what I like to do - so I use my personality to keep things fun.
Exhibit A: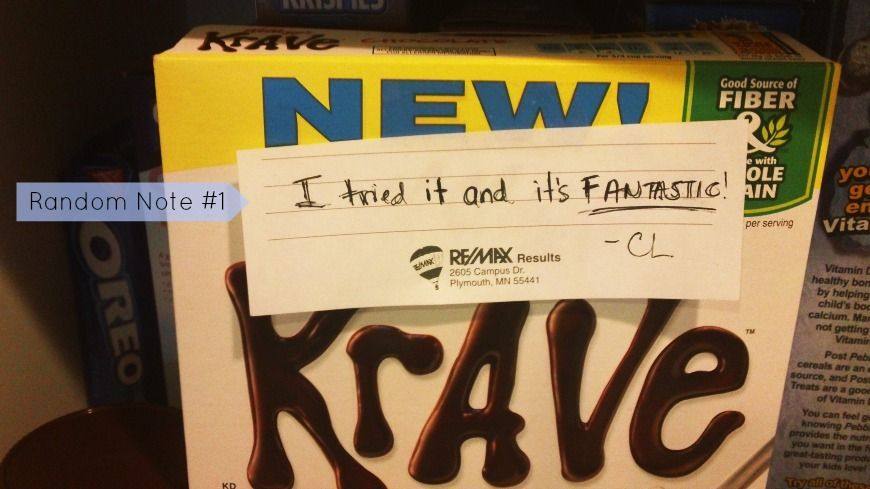 He thought it was the funniest thing finding a mini review on a new cereal we bought together. Krave - - it's a hit.
Exhibit B: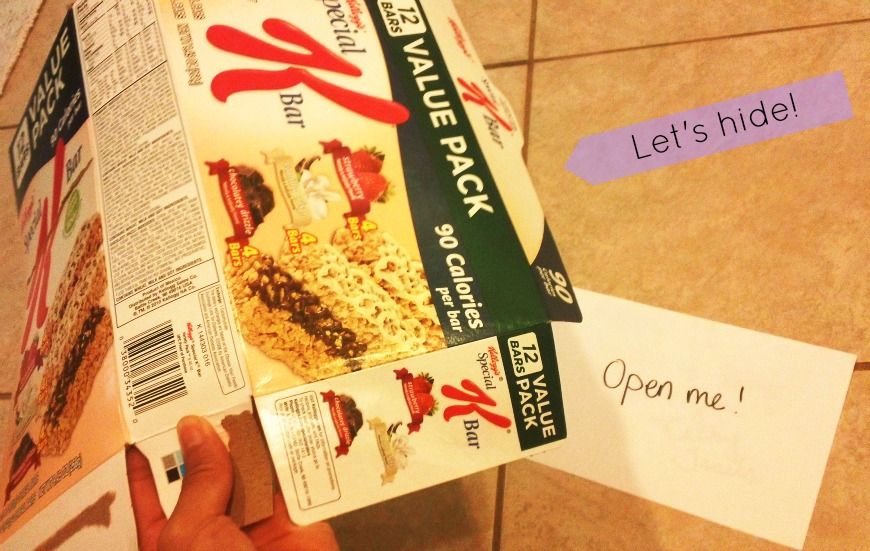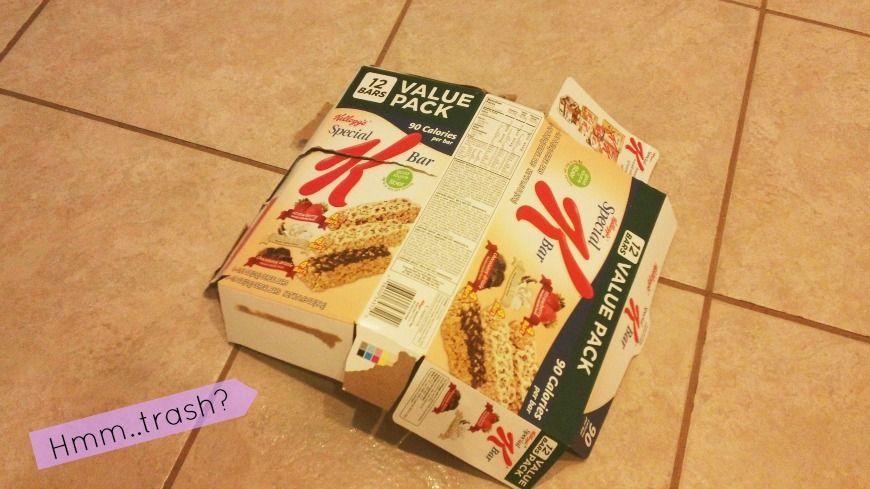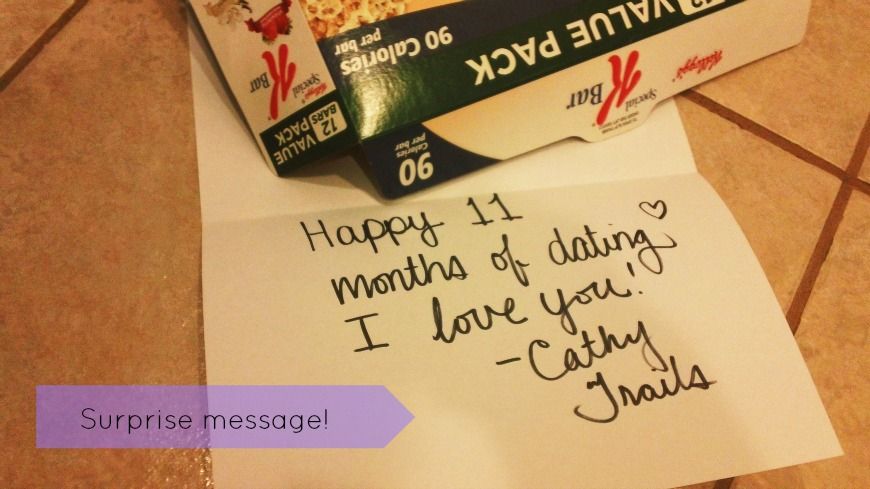 That's right. It was our 11 month anniversary yesterday. One month away from being together a whole year! We celebrated by getting Chinese takeout and watching an independent movie called Bernie (w/ Jack Black and Matthew Mick-con-a-hay...I seriously can't spell his last name and don't feel like Googling it). With the weather looking like this all day and night: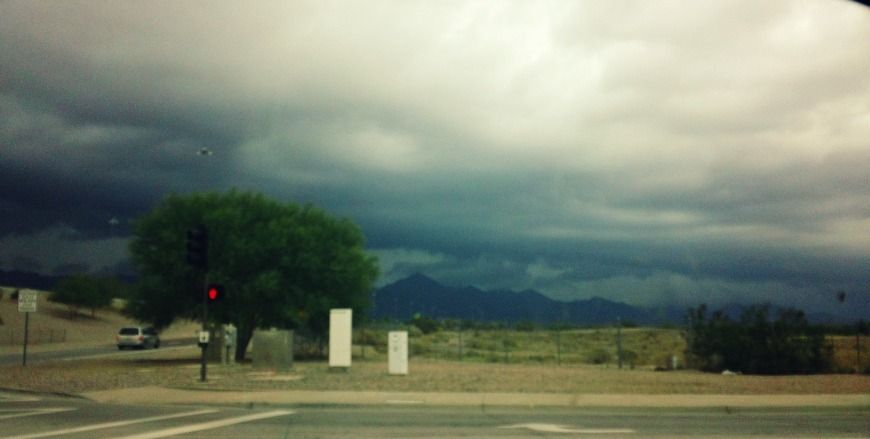 Paired with the Spicy chicken noodle soup from one of our favorite Chinese restaurants, and snuggling up while watching a dark comedy - - it was the best 11-month anniversary I could ever ask for.