Who knew H&M carried stylish as well as age appropriate clothing for kids? See that 'ombre' hot pink skirt she's wearing? Super adorable, right? I am very happy about that purchase. These are pictures from this past Monday. I swear, there is just something magical about a self-timer on a camera. Don't have anybody to take your picture? No problem! Set the 10-second timer, hurry up and pose before the camera clicks! Voila.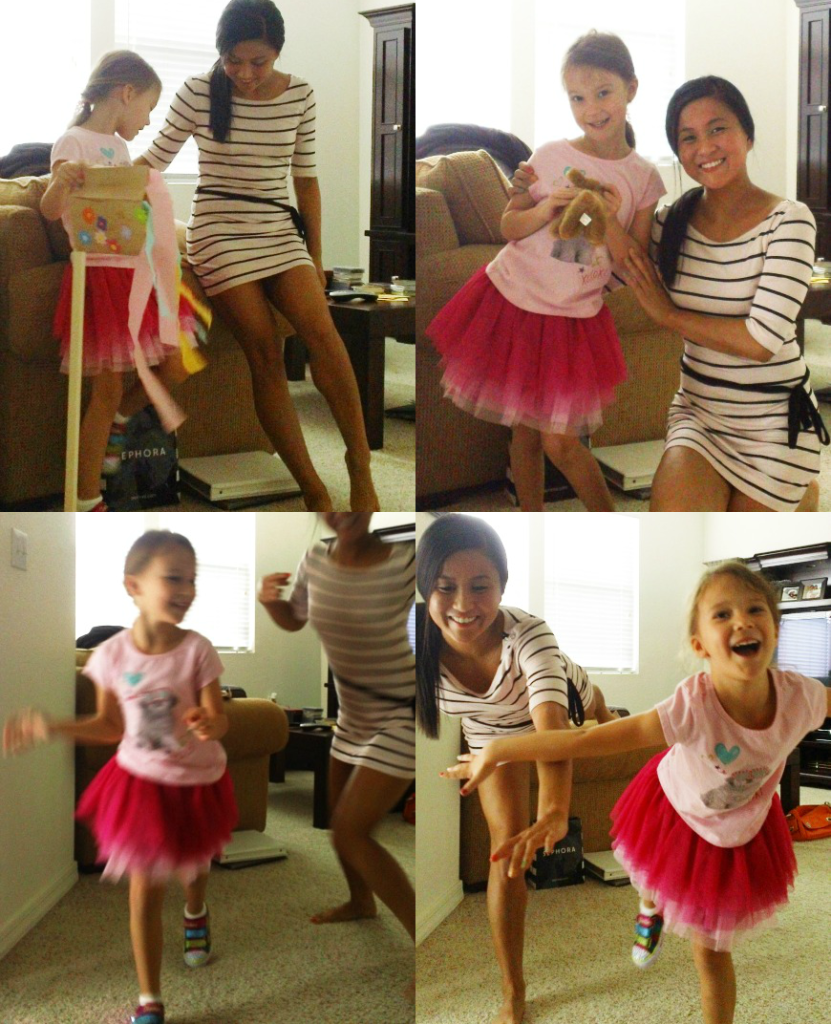 Can you see our nails at all? We also painted our digits like a rainbow; red, orange, yellow, green, and blue! I even sported my nails like that the next day to work - - I don't think there's a rule against rainbow-themed manicures in corporate settings, right? Right.
How is everyone's weekend going so far? Is the weather cooling down for everyone? It's been so cool, calm, and gray in Phoenix - I'm loving every bit of it.
Over the weekend, I spent a lot of time with my honey, organized, cleaned, worked out, and ate damn good food. I read a blog that inspired me to create
4 Simple Goals before 2013
. I'll be posting mine soon!
I tried this
intense workout
and am feeling pretty sore today (I love that feeling because my body is telling me I worked out gooood)
Feeling a little lazy or unmotivated to get your butt moving?
Read this
.
Do you need to give your blog a self mini makeover? Check out
this gal's tips
!
Are you feeling lucky? Enter this
lovely giveaway
by 9/14 to win a $200 gift card!