Remember my
back and forth
post in June? How I've been contemplating doing something new to my hair for so long? Well, I finally did something to it but before I show you the before and after picture. I want to show you just how ridiculous I got before moving forward with the hair appointment:
That's right. I used a free
virtual hair makeover tool
from InStyle and had a little bit TOO much fun with this. A little Nicki Minaj and Snooki hair can't hurt any gal, right? See my picture below? That's the excitement I am feeling while writing this post. I wanted to truly showcase my enthusiasm over the blogging world.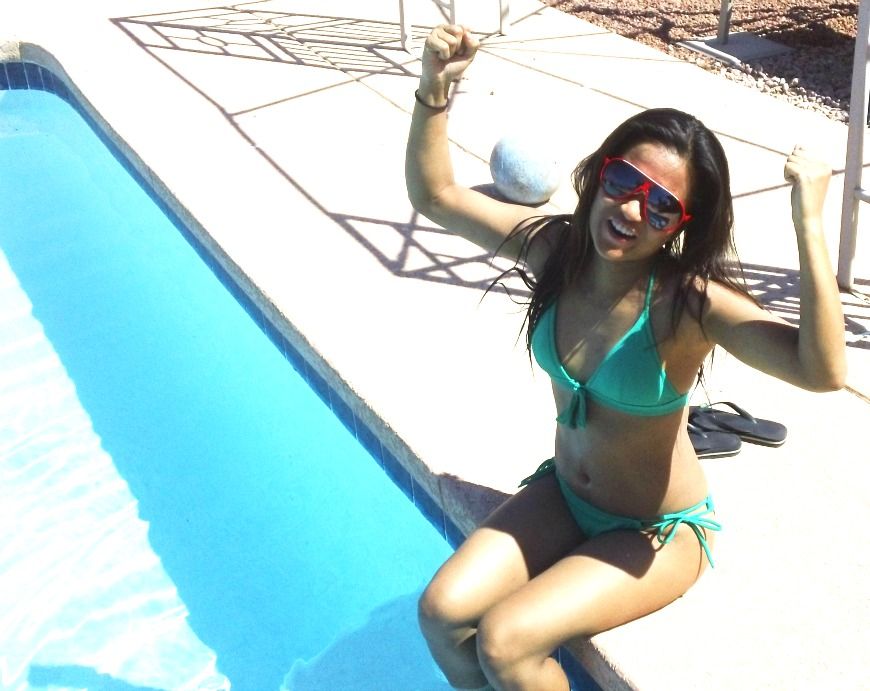 I am leaving for Las Vegas in several hours and cannot wait to indulge in delicious foods, dance the night away, and lounge by the pool for this upcoming weekend. This past week leading up to Vegas - - was just as exciting and want to show you what I did to prepare.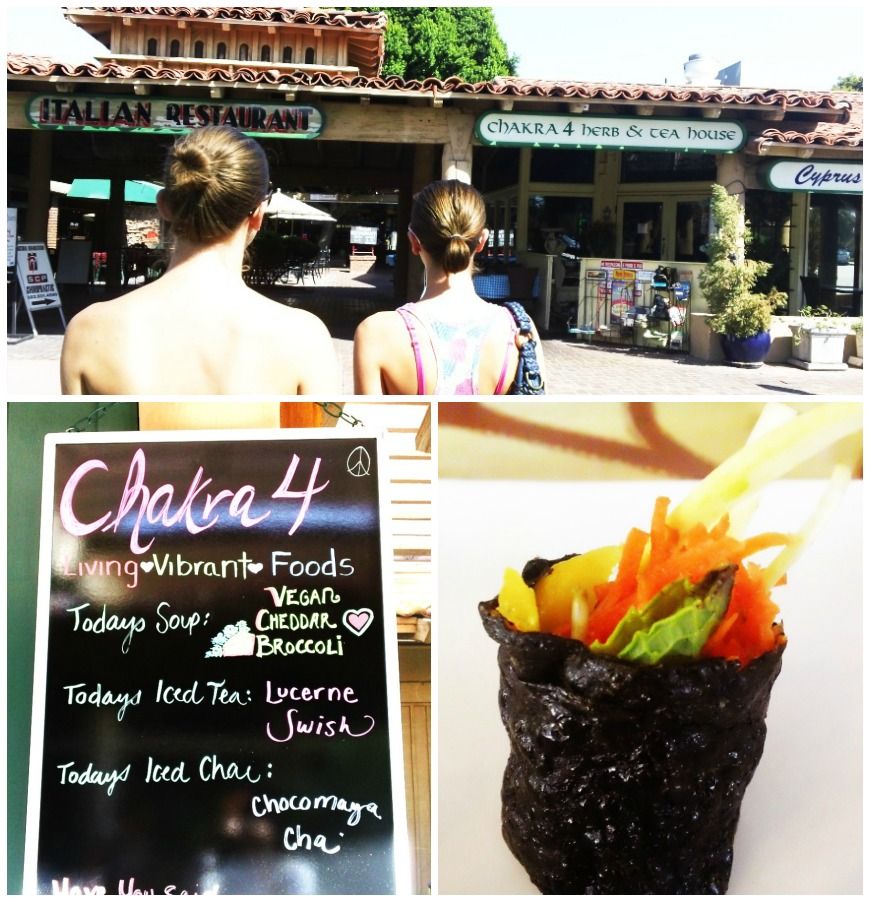 Probably one of the best vegan/vegetarian restaurants in town called Chakra. Although I do not consider myself a vegan or vegetarian (I eat pretty much anything) - - it doesn't mean I can't appreciate other eating lifestyles. I went with the two lovely ladies I'll be going to Vegas with. A pre-Vegas get-together was much needed. Fun posing pictures ahead!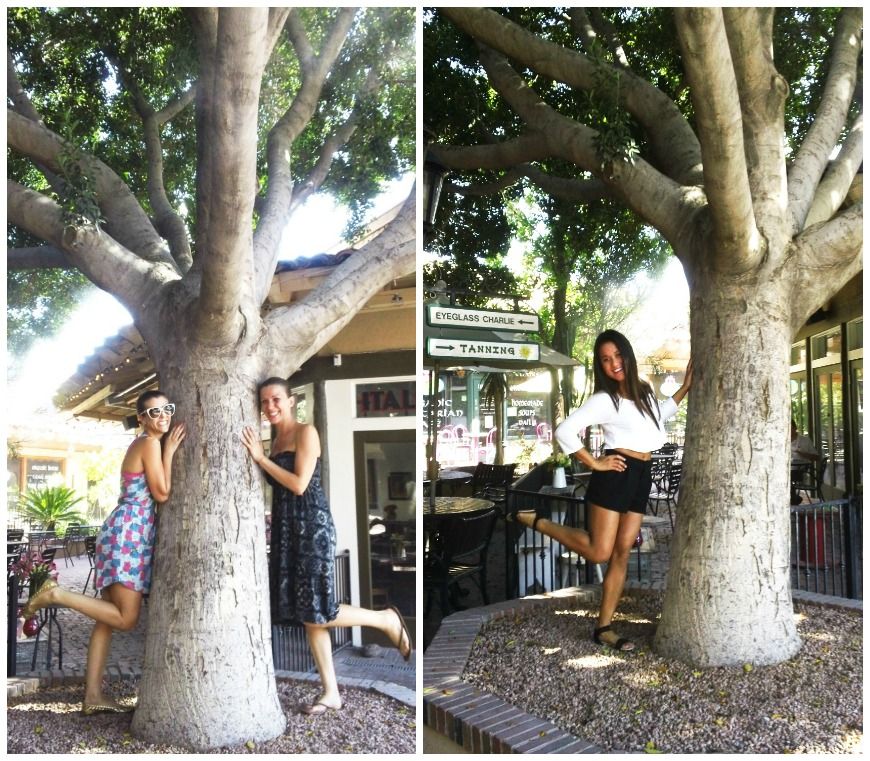 This tree...was clearly a pimp.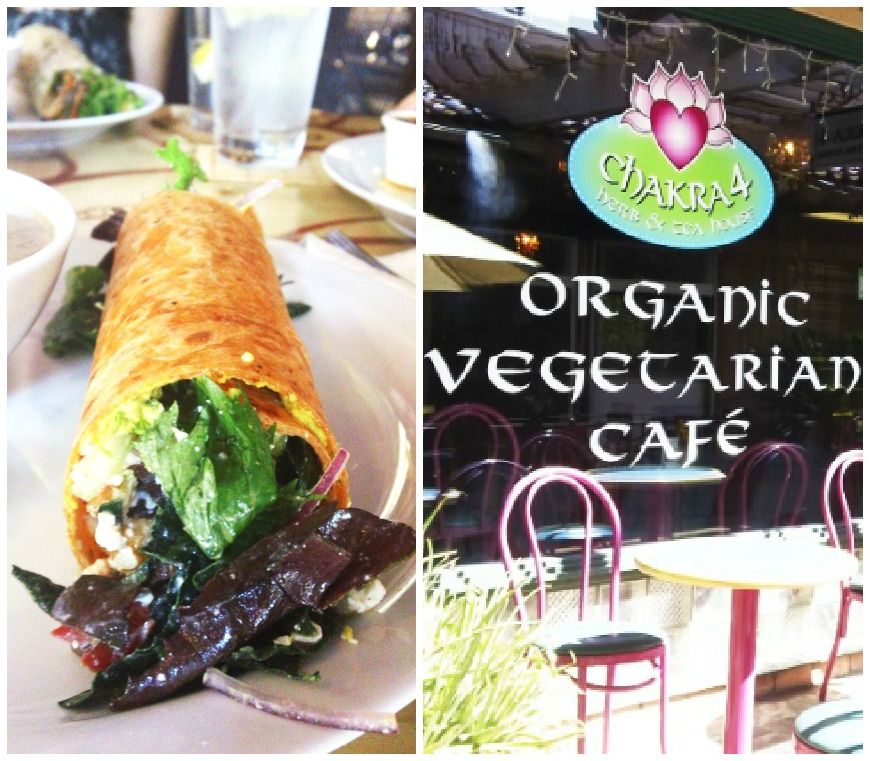 The wonderful wrap I had at Chakra. Full of flavor!
How I felt as I realized how little left there was to the delectable dark chocolate pie. Sad but grateful.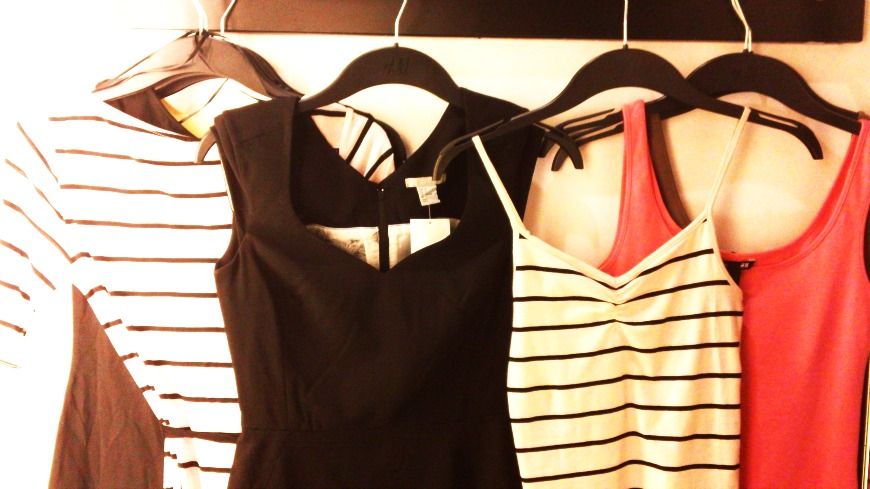 A few clothing items I was mulling over at H&M. I only got the one dress on the left (I am very picky).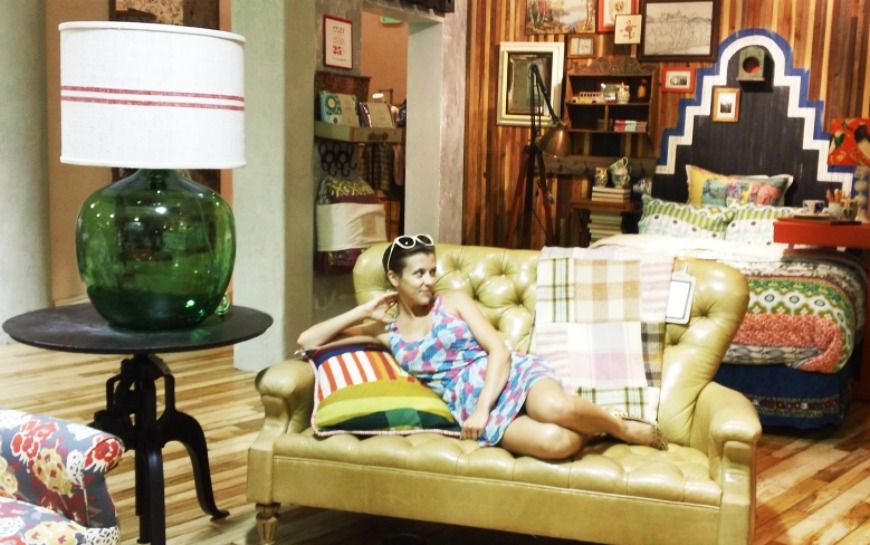 How is this the first I have ever stepped foot into an Anthropologie store? The house decor items were too much fun! My friend C having a grand time.
Beautiful pieces at the store. Wishing this was my own kitchen and chalkboard! Who doesn't love a chalkboard in the kitchen? Genius.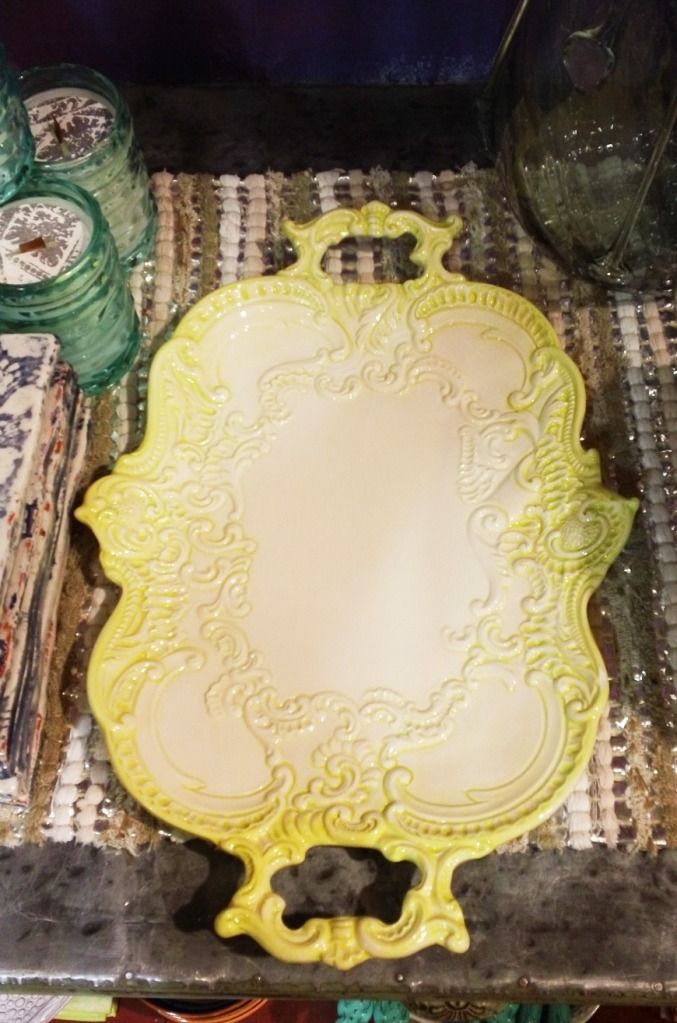 And, how about this lovely tea tray?? The perfect yellow hue to class it up, on any day.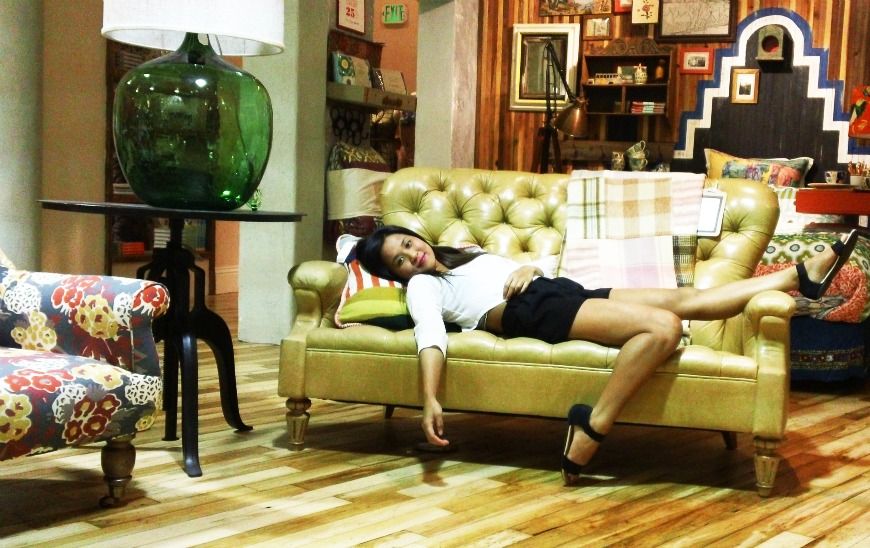 Starting to feel exhausted from a full day of shopping, eating, and more shopping.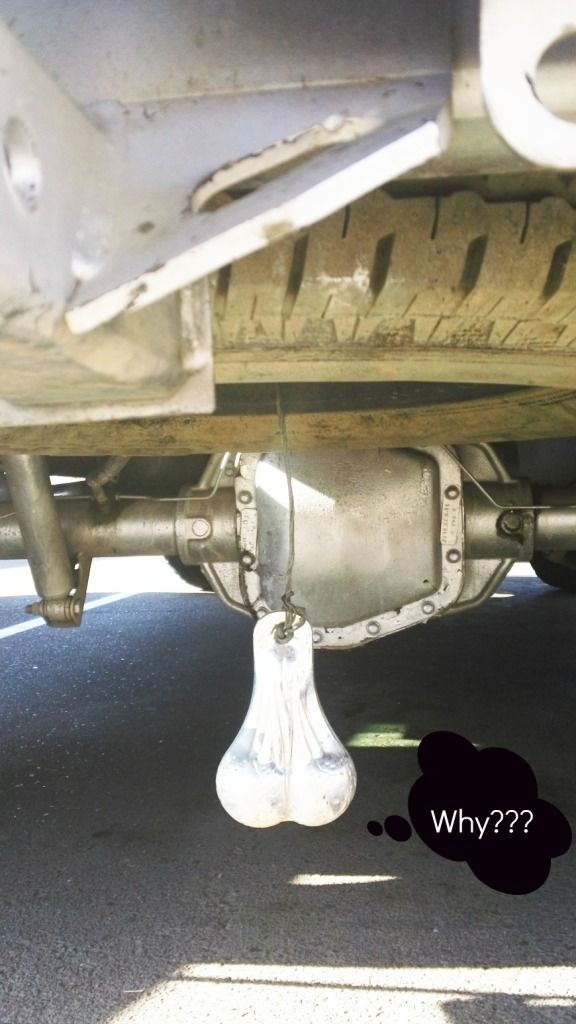 A terrifying sight indeed. I see this all the time here. Why do people like to dangle metal genitalia on the bottom of trucks? No, it does not make you more masculine. And, no, it will not make you cool. Ever.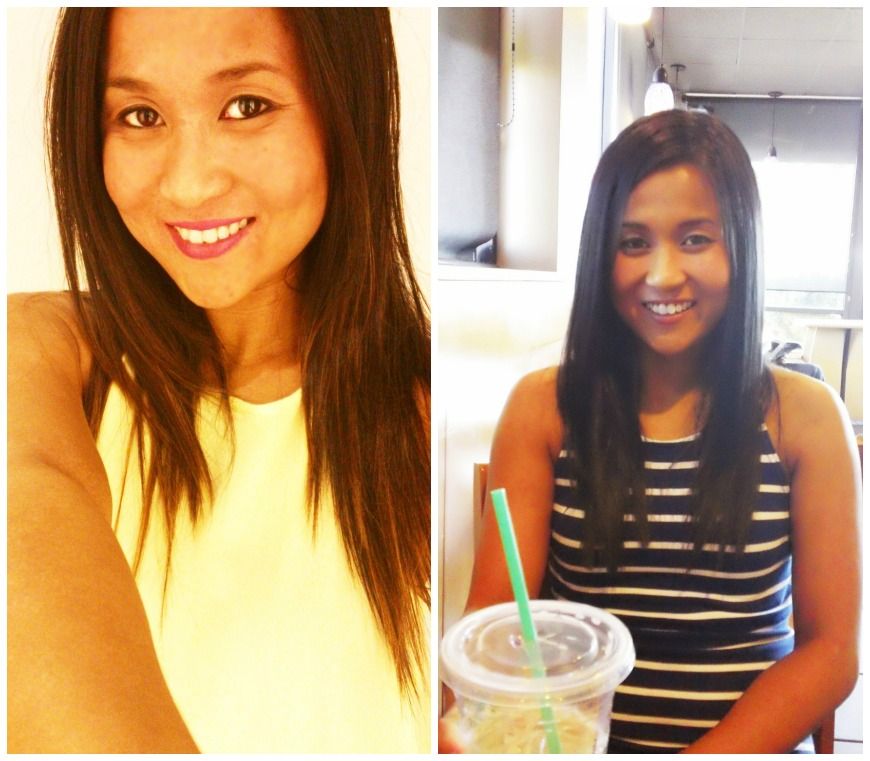 And, here it is, readers. The before and after hair shot. I cut a good amount of hair (split ends) off, glazed it with my natural hair color (to remove old old old highlights) and feel so much more revived.
Nothing better than a brand new haircut, right?
What is everyone up to this weekend? Do you have a routine to decide what kind of hair to do such as the Virtual makeover tool? Have you seen the Total Recall movie yet (I thought it was pretty good - - Jessica Biel and Kate Beckingsale's rocking bodies motivated me even more to work out like a beast). And, yes I do plan on working out in Vegas as well!
On vacations, do you make it a point to workout or go into full relaxation mode?
Until next time, I'll be blogging it up in Vegas!!