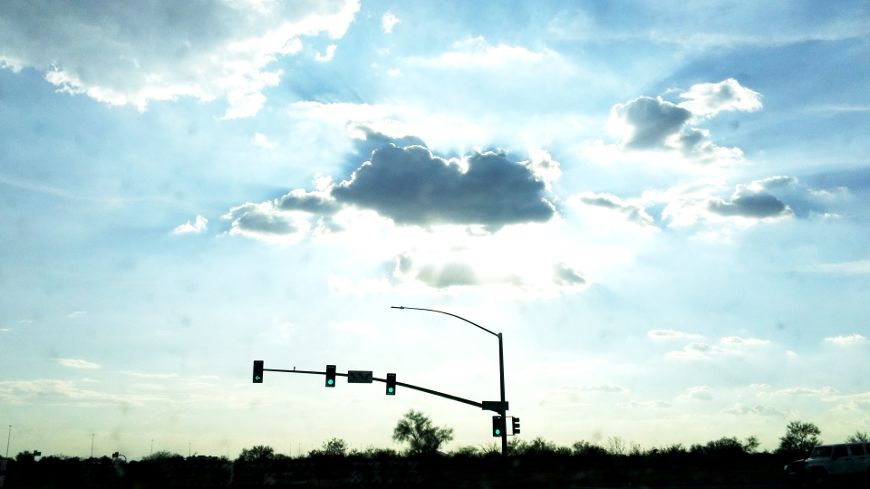 Dear Arizona, you really do have wonderful blue skies that should have inspirational quotes written all over it.
What's better than books that are half-priced? Books that are half-priced on a beautiful sunny day.
"Gucci Gucci Coo". Really? Reminds me of
Gucci Bandana!
Some great classics were found in this bookstore as well. Have you guys seen the Dark Knight Rises?!? Amazing.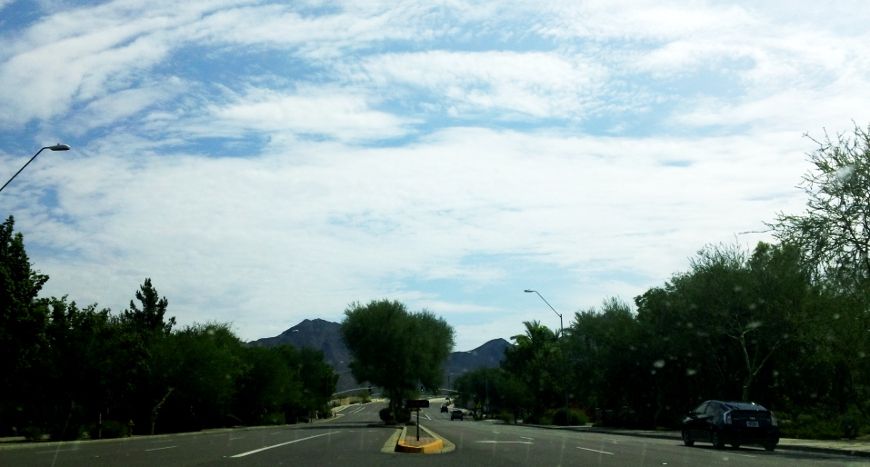 On the way to a lovely breakfast with my sweet. Some beautiful mountains and scenery!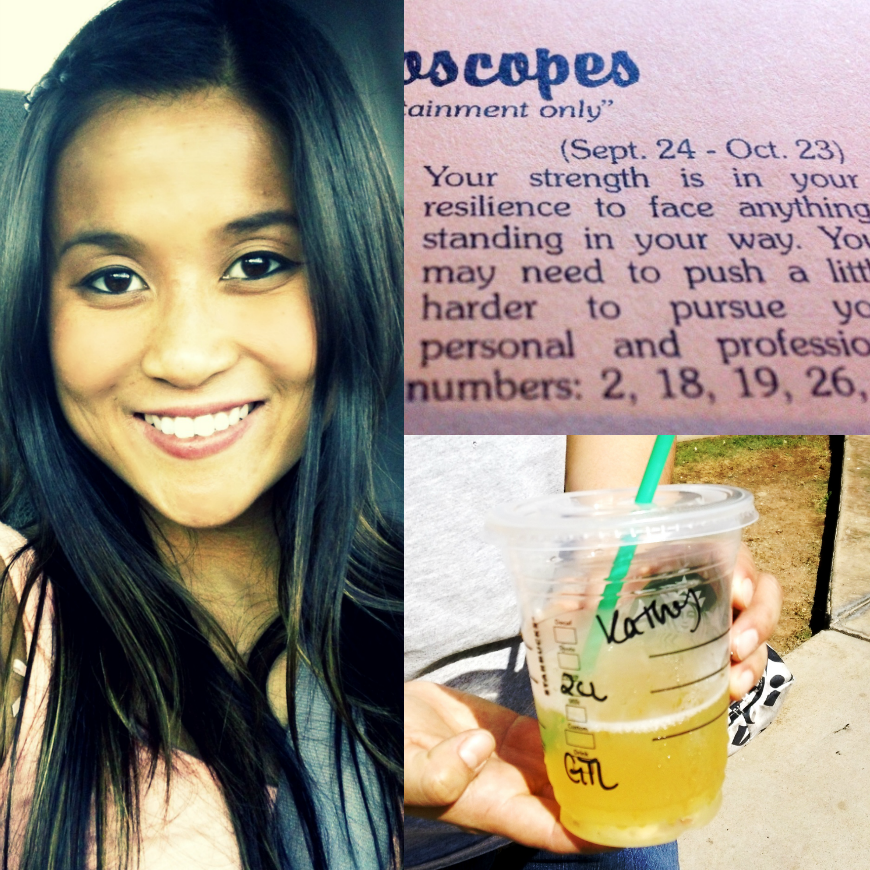 I'm a sucker for horoscopes. I know, I know...many of them are made up. But sometimes it's kooky when it's pretty true! And, why is it that 90% of the time, my name is spelled Kathy rather than Cathy? Time to start giving out fake names at Starbucks.

The Breakfast Joynt. He got Bacon Waffles because he is a huge fan of
this
. I got the whole grain fruit crepes but instead of fruit sauce, I got chocolate sauce. That's how I roll.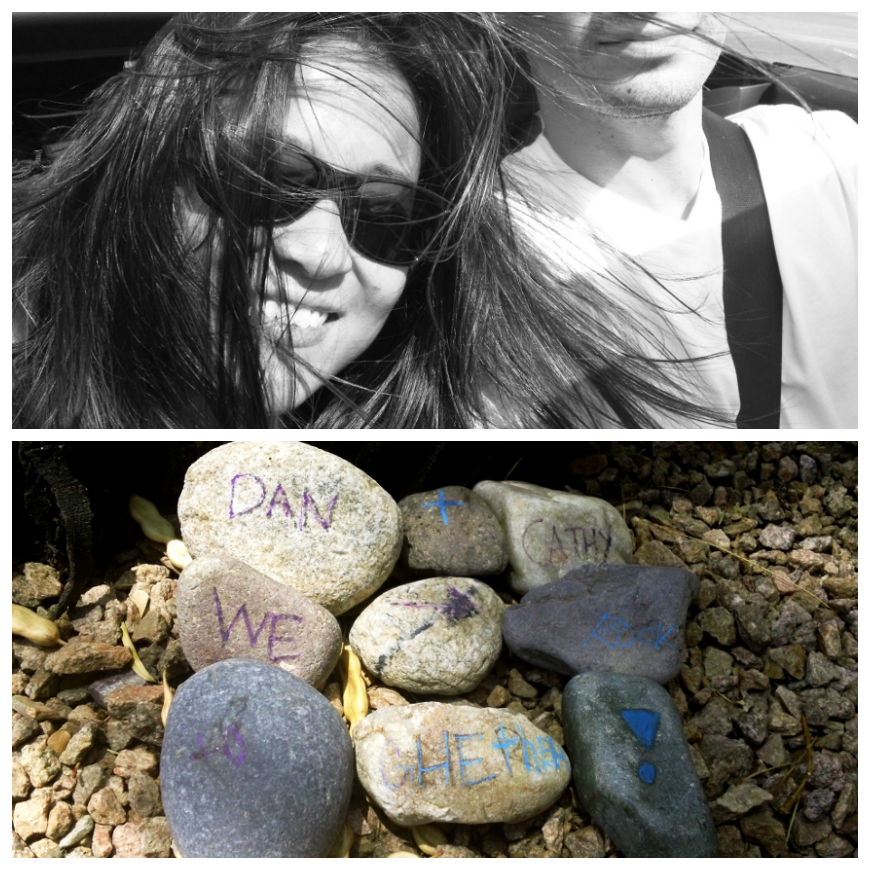 And this is how I roll as well. With my love and with my hair all over my face. See those rocks? It says "Dan + Cathy, We rock together!" Those rocks have been nestled next to my man's parking spot for the last several months. Every few months or so, they get rearranged by complete strangers! They were even written over with blue markers because the original ink was fading.
It's nice that strangers can be nice.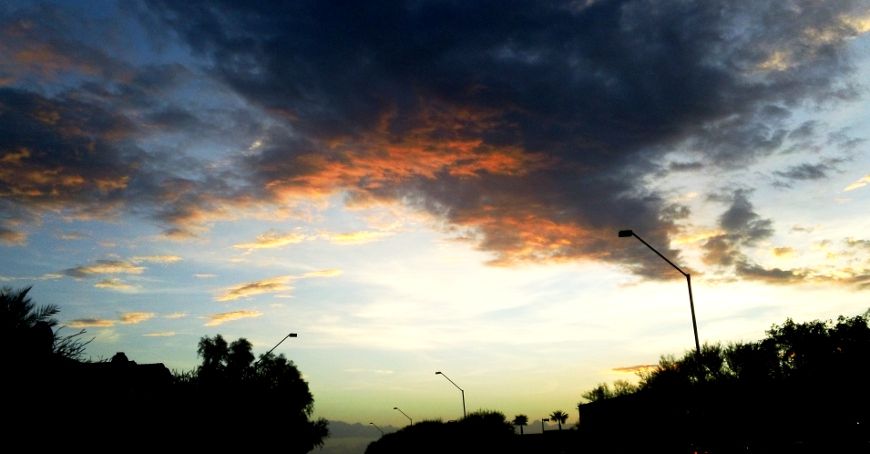 Thank you Arizona, for you always have the best skies...day, afternoon, or night.
This week, I am grateful for the ability to make healthy eating choices, spending time with amazing people, giving 100% at the gym, 30 Rock episodes, and perfect weather.
What about you?