1. It massages our major organs.
2. Lowers stress hormones while improving your immune system.
3. Laughing for just 15 minutes a day can help you lose weight!
4. It's an inexpensive medicine that may reduce your risk of getting cardiovascular diseases.
5. Even dogs, apes, and rats can laugh.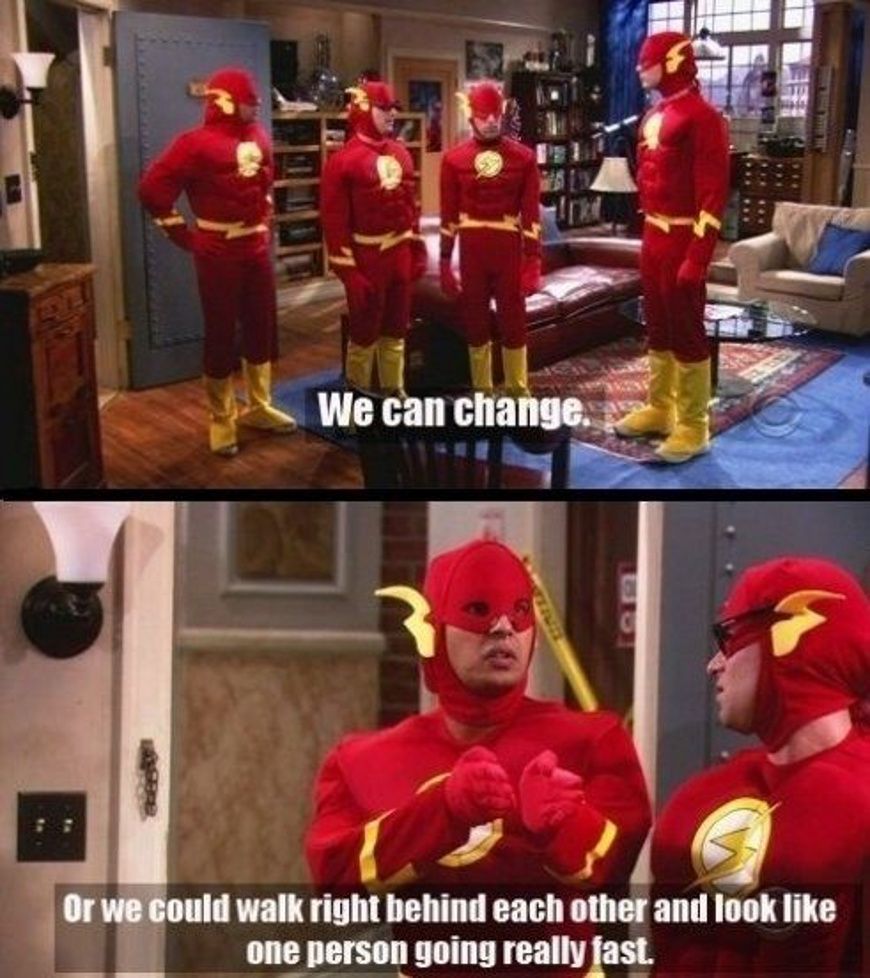 A clever Halloween costume from the show The Big Bang Theory
All funny images can be found
here
.
What are your favorite comedies?
What kind of sense of humor do you have? Quirky, dark, goofy, etc.
Any fun plans for the weekend?