As soon as I stepped off the plane onto American soil, I could barely contain myself. Faster than a bolt of lightening, I was already on my way to the baggage claim in JFK airport in New York, ready to show off my worn out US Passport.
By the time I reached Passport control, I proudly handed over my passport and before the tired gentleman had time to mutter one single word to me, I blurted:
"Sooo I've been out of my home country for 4 months...
4 MONTHS
! Can you believe it? I went to about
10 countries
and now I'm back.
Crazy
, right?"
His response? "Welcome back to America, Ms. Cathy" was all he said, but in the most exhausted voice I've ever heard. Well, I'm sure he has heard this before but Geez. Either way, I didn't let that get me down and was ready to get back into the game in the U.S. of A. But...
Before we move onto what happened next, have you ever heard of "Reverse Culture Shock"? It's like Culture Shock - - but backwards. More specifically, it is when people leave his or her home country for a certain amount of time and upon their return, there is a transition period that occurs...Getting re-acquainted with what was once their home. Other travelers have warned me about this but I didn't think too much about it until...
I started to see how
Fast
this country was going. For instance, I was in Portland, Maine - - ordered myself some New England Clam Chowder at a nearby restaurant, and just like that - - it was wrapped up in a neat paper bag and ready for me to rush off. I forget that the default was 'to go' - - remember those Go-gurts? If you've ever seen those stand-ups by Ellen DeGeneres, you'll know what I'm talking about...
I mean, come on, how time-consuming is a regular cup of yogurt?
Another difference that I have been finding myself adjusting to is how I can
READ
everything!! Every single thing on the dinner menu, all of the sale items, the specific ingredients that go in facial cream..toothpaste...anything and everything. The fact that I didn't have to strain my eyes for a minimum of 2 minutes for each product-- just to understand what I was about to purchase was a bit overwhelming for me.
I'm not saying it's a bad thing. It's a great thing - - however, I'm still adjusting. In addition, I recall being in Vietnam and mainly looking at numbers or prices to determine what I was going to eat - - rather than what it actually was (due to my very strict travel budget). Plus, the banana guy in Saigon was pretty straightforward. He sold bananas. And lots of them.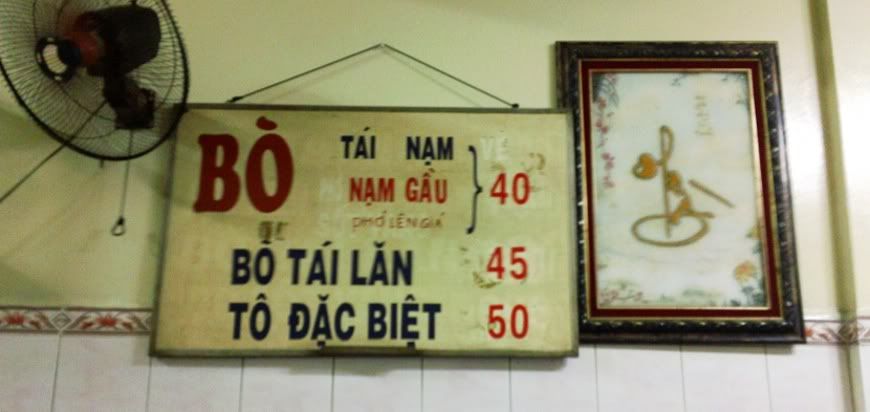 One time, in France, I remember being fine with absolutely ANY lotion - - just as long as it was lotion because, quite frankly, I couldn't read more than half of the ingredients that went in there. I recently went into a supermarket and as I slowly wandered by the facial lotions area - - it was like a madhouse. Anti-wrinkle this, Detox that, Shrink those, Buy that, No this - - it's on sale. Whoa - - slow down, man. I just want lotion...for my face. Can't I just get that without all of that fancy stuff??
Signs. Street signs. Billboards. Commercials. Advertisements. Everywhere. Sure - - there were plenty of them abroad, in every single country. But, it's different when you don't comprehend anything of that. It was almost as if I was in my own little world - - never hassled or pushed to buy anything from marketing schemes.
Now that I can read everything - - it's almost as if I'm being told what to do - - 24/7. Don't do this, don't do that, it's illegal if you trespass here after this time, only buy this - - buy that.
See the photo above? Most of the countries that I have visited specialized in one area. If I needed to wash my clothes, I had to go to the laundromat (if I felt like spoiling myself and taking a nice break from the sink). If I had to print some bus tickets-- I had to find a print shop. Very rarely did I ever find a place to dry clean, tan, wash & dry. Well, that's just as convenient as can be, huh? Lookin' good too - - why the heck not??
I'm here now, in Rhode Island, United States of America - - still adjusting to the fact that I can now be in the middle of a crowd - and hear snippets of conversation all around me. If someone was talking about me here, I'd know. As a traveler, you almost get used to having that label act as a security net - - to sometimes excuse your overly social behaviors and give you mad courage to make friends instantly. What's great is that I can remember my traveling experiences to continue giving me that courage, that strength and adaptability to do start new in my home country - - and passionately write the next chapter in my life.