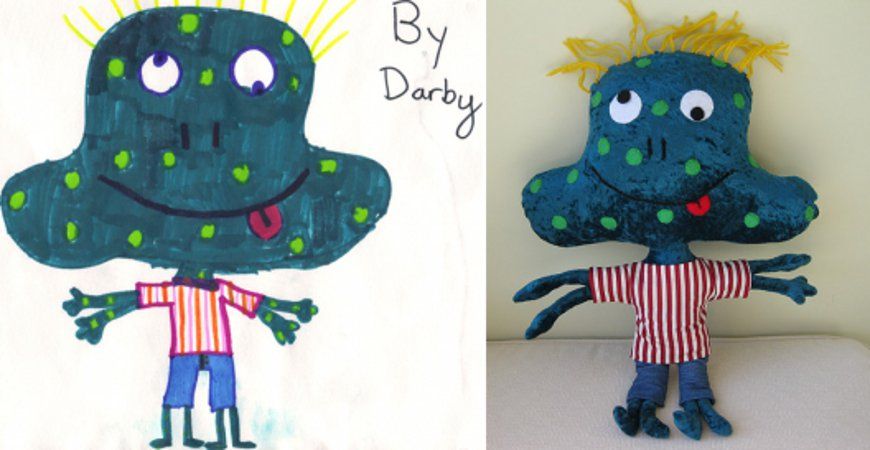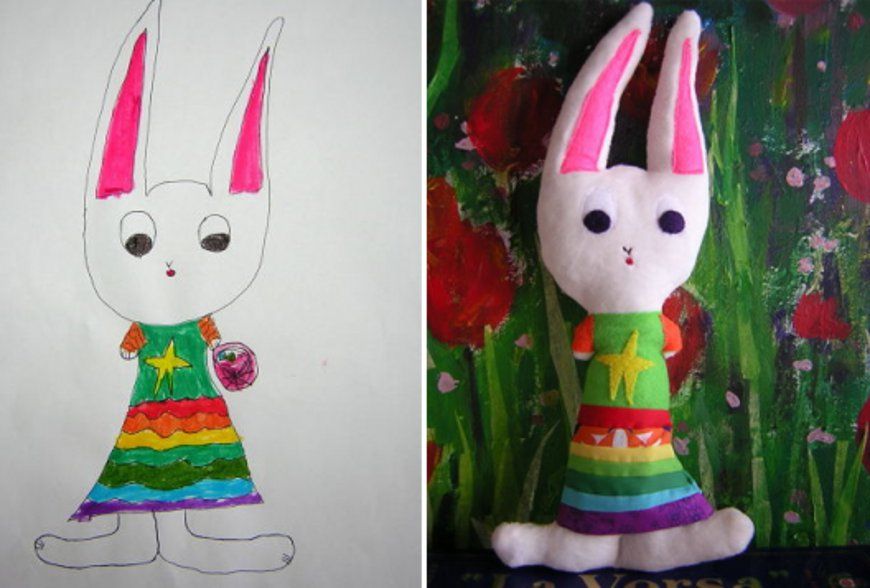 Remember all of those funny and silly drawings you would create as a young child?
Well, imagine transforming those silly images into real-life characters. Okay, maybe not 100% real-life but close enough.
A friend and I found this cool concept on whatthecool.com. Childrens' drawings can be transformed into dolls by a company called
Child's Own Studio
.
I'm thinking about doing this. Isn't this awesome??