Is it already the last weekend of 2012? Where did the time go?

I'm not ready to let go of Christmas quite yet. I know, I know - - it was four days ago, but I'm still buzzing off of this whole week.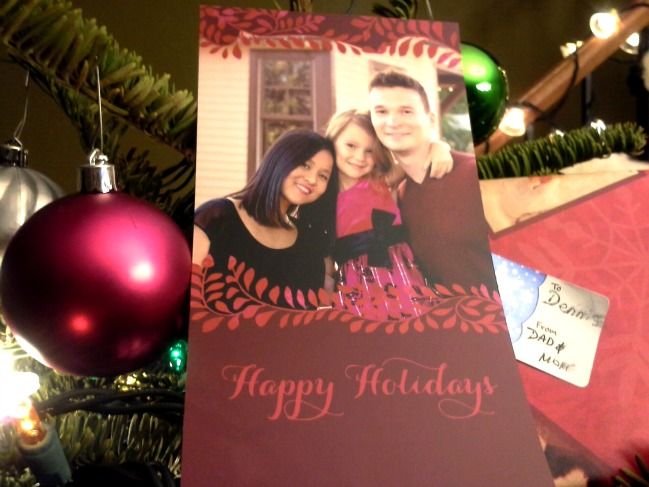 And quite frankly, I still think it's Christmas. Maybe it's downright denial but man...it was one of the best Christmases I've ever had.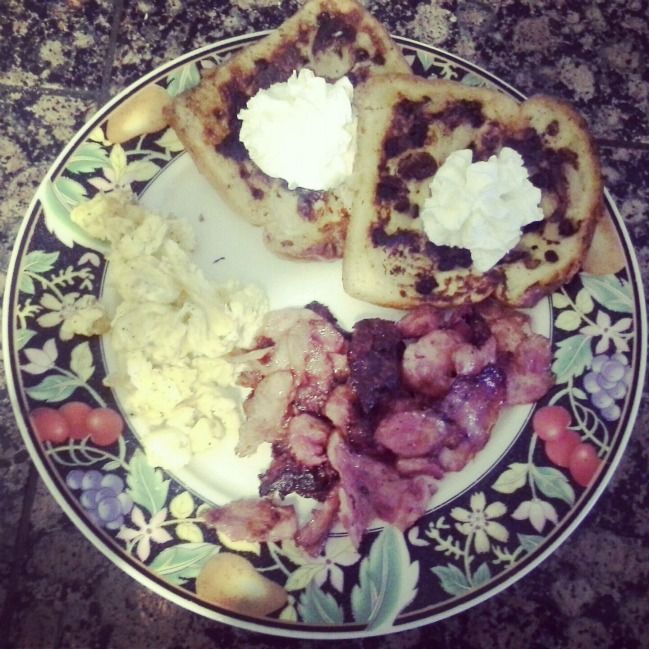 Filled with special homemade holiday breakfasts; banana chocolate chip french toast with polish sausage and scrambled eggs. Sweet and salty, can't beat that!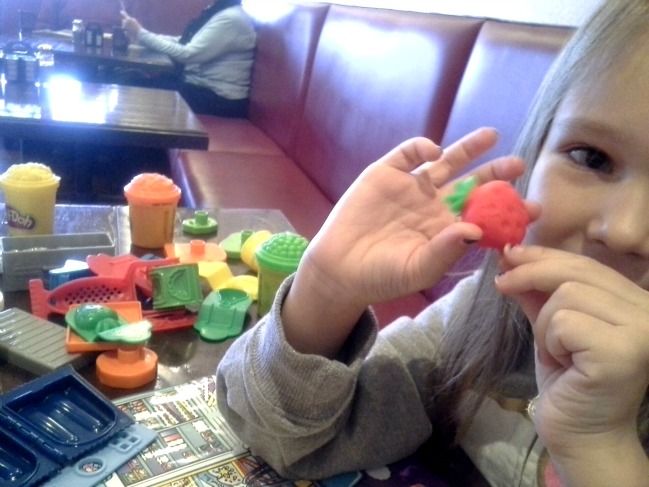 Going out to one of our favorite breakfast joints called...the Breakfast Joint, while the lovely Baby Girl made Play Doh Strawberries. Adorable.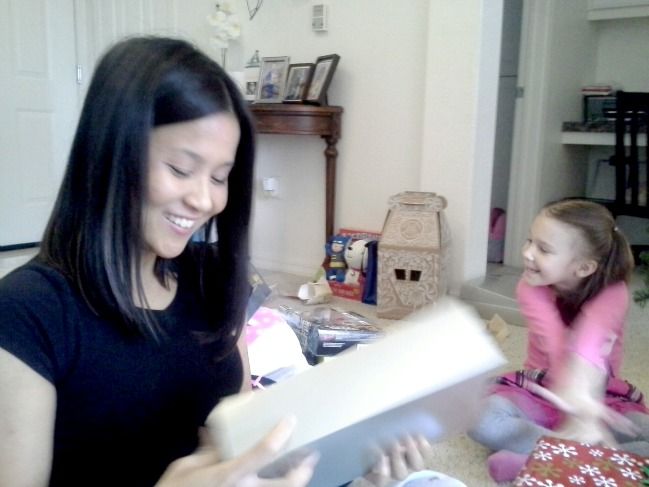 Having a BLAST opening up our gifts on Christmas Day followed by hot cocoas while watching Lorax. What an amazing movie!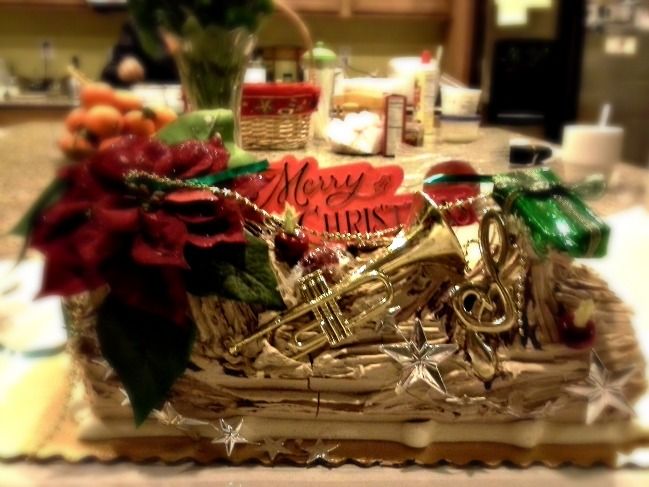 The most intricate Buche Noel Christmas Cake I've seen yet. A trumpet AND a green present on it! My parents have this cake every year during this time. Grateful for the cake leftovers that's still in the fridge.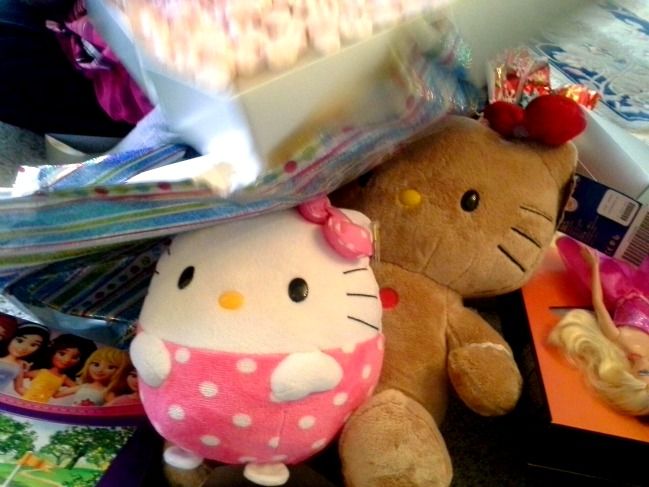 Even more grateful for the Hello Kitty ball and gingerbread Hello Kitty. Great pillows too!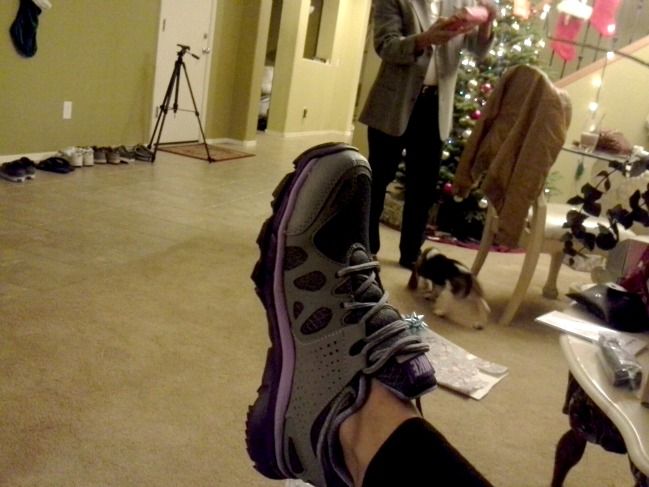 New Nikes!!! (and a new puppy for my parents!)
I still can't believe I'm actually getting results from only 1 month of the Insanity program...So proud!!!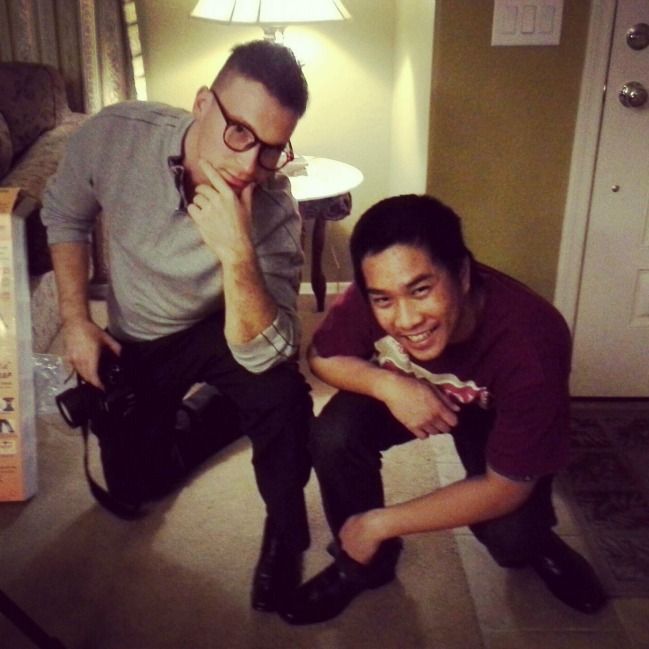 Super cool, super fly.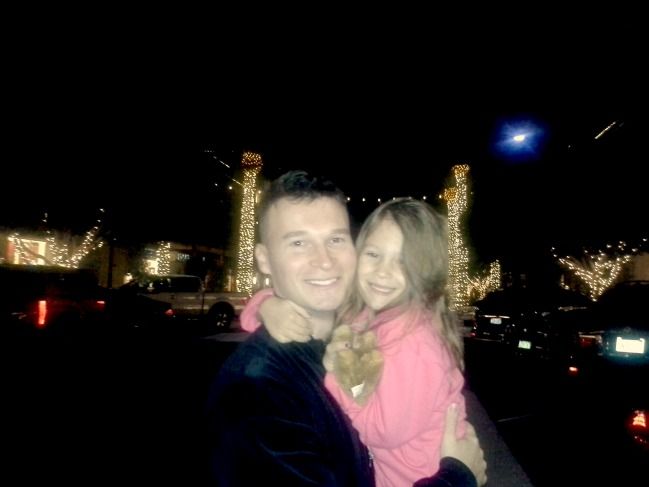 Taking a night stroll to the local Barnes & Noble bookstore and admiring all of the beautiful lights along the way.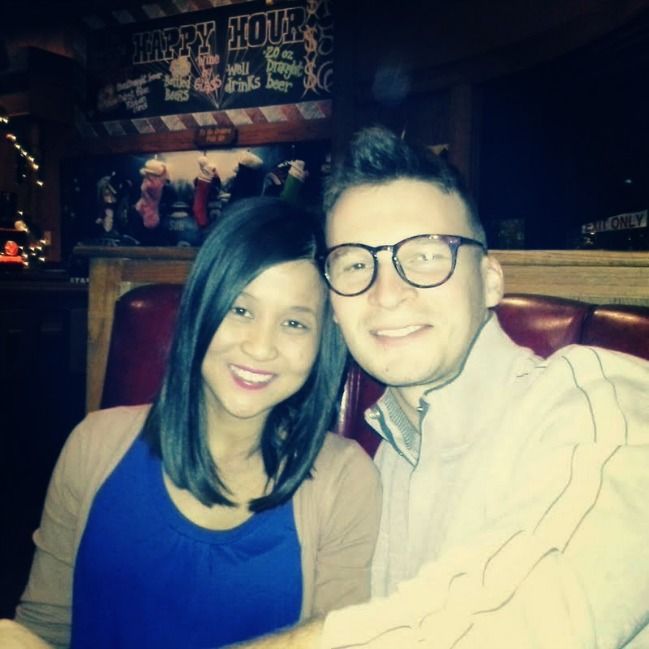 About to enjoy some T.G.I. Friday's on Christmas Eve with my family. I still can't believe my parents brought the puppy to the restaurant...I'm just happy this puppy has brought so much joy into their lives already!
I'm just so grateful I was able to take almost a full week off to create wonderful memories with my sweethearts. This year's holiday season was extra special for a number of reasons.
It was our first Christmas altogether as a family of three. If only I could just bottle up each and every one of Baby Girls' reactions from opening up her gifts, that would be a gift in itself! And I'm so happy how lovely our holiday family cards turned out too!
Since the death of our last few dogs over a year ago, my parents haven't been the same since. Although it was quite the risk to surprise them with a new puppy, their reactions was everything I could ever ask for and more. Just seeing how much my parent's faces light up when they tell me stories about that sweet basset hound, warms my heart every single time.
I hope your holidays have been fantastic and don't forget to savor these last few days before 2013 approaches. It's bittersweet that 2012 is ending so soon but I'm also excited for the new year to come. Thank you so much for letting me share my holidays with you all!