I finally picked one! It took me forever to make a decision on a blog ad but here it is. Thank you for all of your input - - it always makes me smile. Do you like it?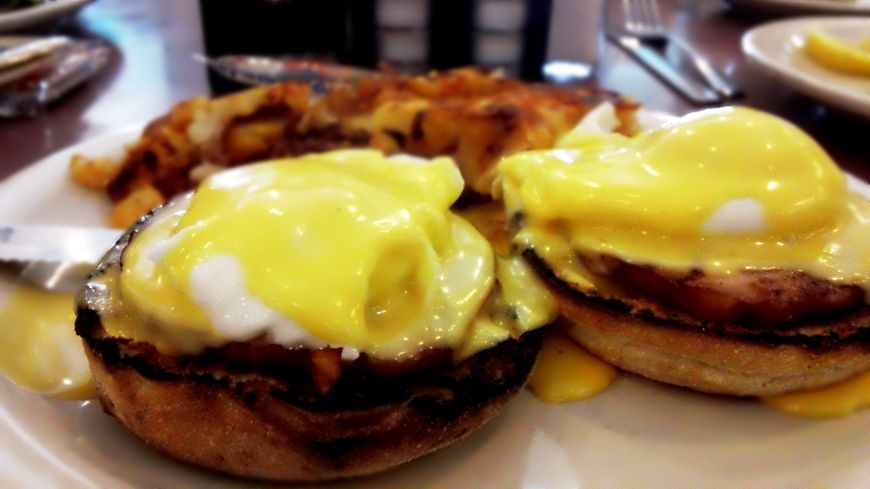 See this scrumptious picture above? This is what's called an Eggs Benedict. Hand down, my all-time favorite breakfast. Do you have a go-to entree when going to breakfast joint? Well, this is definitely mine and it comes at a whopping 553 calories according to Livestrong.com. Why did I check that? Apparently, I like to torture myself but more importantly, motivate me to work it out and eat healthy 90% of the time. Hey, it's okay to cheat! Just not all the time!
Which brings me to the next picture..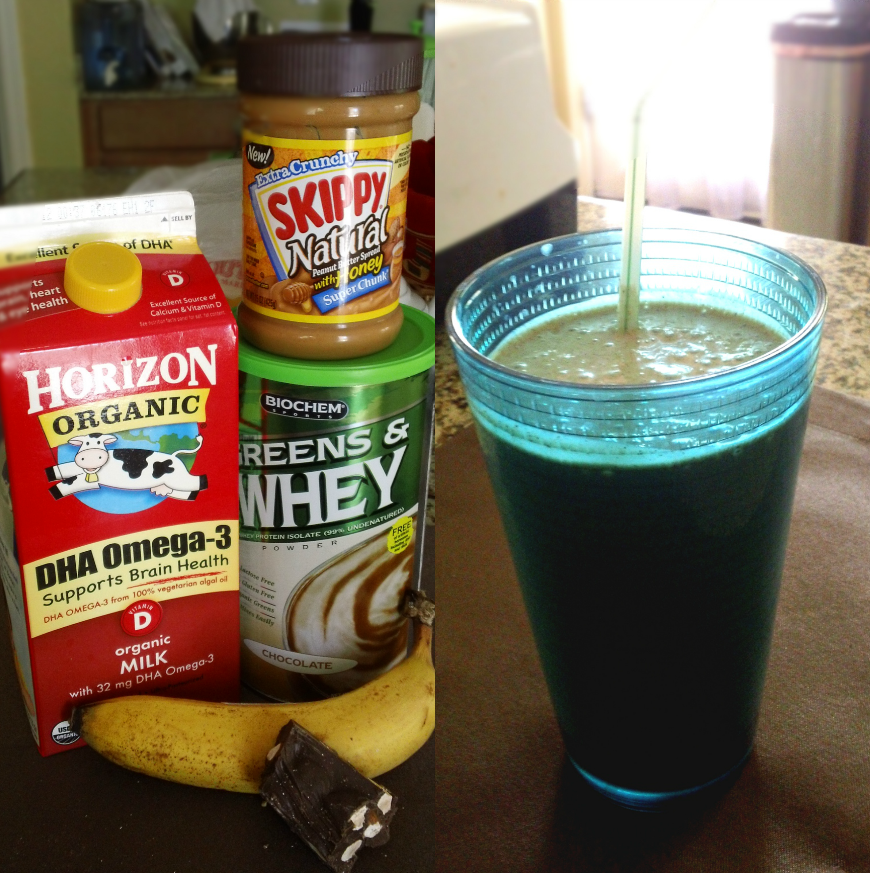 Although not my favorite breakfast, it really does get the job done. This makes for a great healthy meal replacement or protein shake to get your nutrients/vitamins in. I love that my protein shake has greens in it because it can be challenging eating salads all day long.
Ingredients: 2 scoops protein powder, 1 ripe banana, 1/4 of a dark chocolate bar w/ almonds, 1 tbsp peanut butter, 6-8 oz. of 2% milk (I love almond milk too), and about 6 ice cubes (more if you like the milkshake consistency).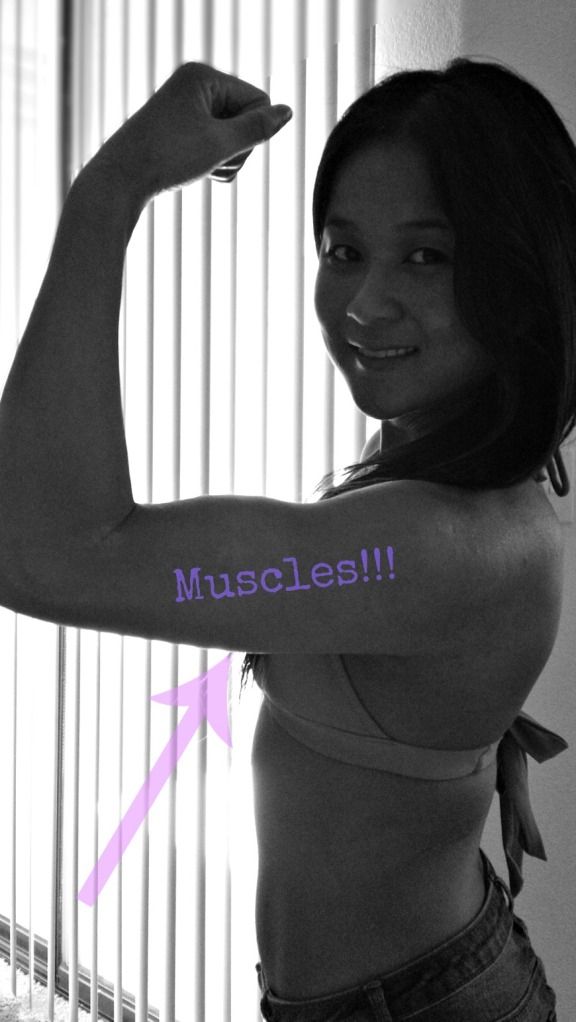 I was a bit hesitant about posting this picture up but at the same time, I want to share with you my progress! My fitness and health goals mean a lot to me. I'm proud that I have finally gotten myself into a solid workout routine as well as eating healthy consistency. I've found that keeping track of the progress is even MORE motivating and will continue doing so. Do you see those biceps??? I can't believe I'm getting there. I'll admit it though...it's not easy. Forcing yourself to commit to the gym at least 5 times a week, an hour each time...it's grueling.
But I tell myself that it hurts even more to give up than to keep pushing myself.
What keeps you motivated? What if you hate cardio as much as I do? How do you overcome those challenges? Please share :)