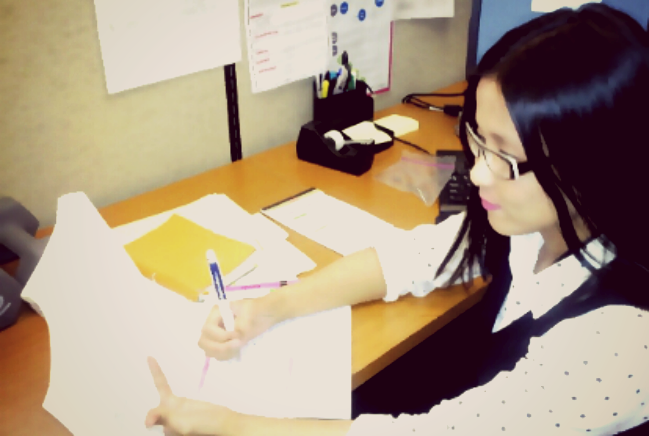 I have a Bachelor of Arts in Communications and Master of Science in Psychology.
You might be wondering why someone like me is going back to school - - especially after spending about 7 years in college already. Fortunately, I have a well-thought out, really great answer for you.
Are you one of those people that knew exactly what you wanted to do right after high school?
Yeah, me neither. I knew I wanted a Bachelor's degree as well as a Master's - - but the subject matter was always a hit or miss. But then…
On a clear, sunny day, the epiphany came to me. After spending countless amount of hours teaching myself how to customize my blog (while oogling over gorgeous web design layouts and wishing I can create something like that), I realized how passionate I have become about web design. And how much I would regret it if I didn't go for it, all the way, 100%. Sooo....
Here I am. Blogging about my first day in my web design program. Am I nervous? Yes. Scared? A little. Excited? Yes! Wish me luck!
Let's Chat:
Have you ever felt like you missed the boat for going after your passion? Did you find your passion a lot later in life too? If so, what steps did you take? What factors helped you to determine it was your passion rather than just another new interest?