This post is about a woman.
A woman that is successful.
A strong person.
And someone who I consider to be one of my graphic/web design role models.
Her name is Ana.
This post is about Ana, the creator of
Blog Milk
and quite frankly, a bad ass.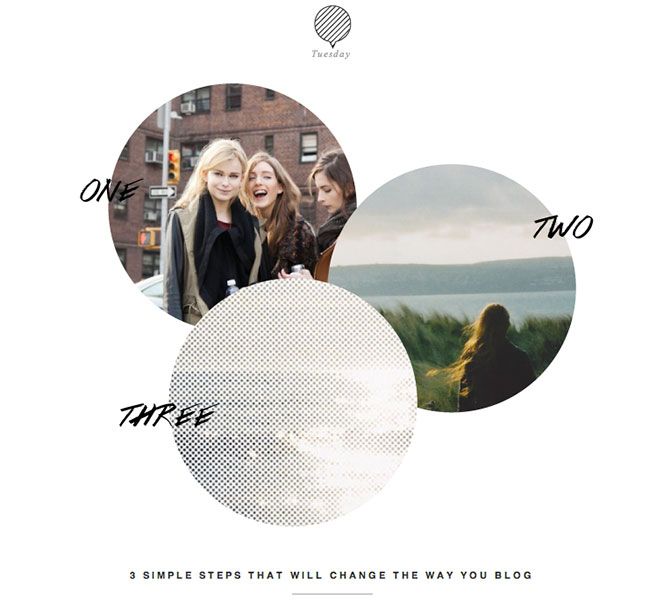 How did your interest get started in graphic design?


I always knew I wanted to study something related to arts, and Graphic Design just hit the right spot with me. I wanted to be a Children's Book illustrator and spent most of my free time writing stories and coming up with illustrations, but soon realized I loved design more and decided to take the leap to freelance.

Did you always want to be in this field?


Yes, I know it may sound boring but I was one of those kids in High School who knew exactly what they wanted to do and I took courses even through High School... that's how much I loved the idea of doing this for a living.

Tell me about a time you felt discouraged about your current career and how you overcame it.


There are always hard times and roadblocks, especially when you think you are burned out from the creative standpoint, but whenever I hit one of those it seems that just keeping myself immersed in this field and allowing myself time to live and get inspired outside my working hours helps.

Your blog layout is breathtaking and so are all of your templates. Where do you find inspiration?


Thank you so much for your kind comment :) I have to admit most of the work I do for others (custom designs) comes from trends and my deep obsession with functionality and minimalism - but when working on my own personal brands, I always do what I think is beautiful and represents who I am and what I stand for.

Name one book that has recently inspired you.


I read many books on Design, but one outside of the field that has inspired me recently is "It May Cause Miracles"
Describe your workstation.
I currently don't have a specific space as I'm in a transition period... but white, black, chalkboard and white furniture is my go-to style.

In your opinion, what is the secret to success?


Hard work and believing in yourself. Also, I guess it really depends on peoples' personal definition of success. To me being successful is being able to do what I love every single day and being able to create things for others that represent them and knowing I rely only on my abilities and ideas.

Who is your biggest influence and/or inspiration on your designs?


It is not someone but something - minimalism. Whether I'm creating something vintage, modern or classic, I'm always inspired by clean lines and shapes.

Any advice for aspiring designers?


My one piece of advice is that you never compare yourself to others and never wish to be like someone else so much so that you become like them. The one thing that will keep you growing is to create a style of your own. That's how you'll be able to develop it and change it to give yourself a name and style that will make you stand out form the rest.