Johnny Depp posing next to Captain Jack Sparrow at the Pirates of the Caribbean ride at Disneyland?
Or...(Personally, I think this next one takes the cake...easily.)
Nicholas Cage posing alone in front of the Haunted Mansion?
What's your vote?
Although we must have snapped hundreds of photos at our recent Disneyland vacation - - I must admit, none of them came out nearly as intense (hilarious) compared to Mr. Cages' photo. Although it's nothing like the photo above, I still thought our haunted mansion pic came out pretty darn good!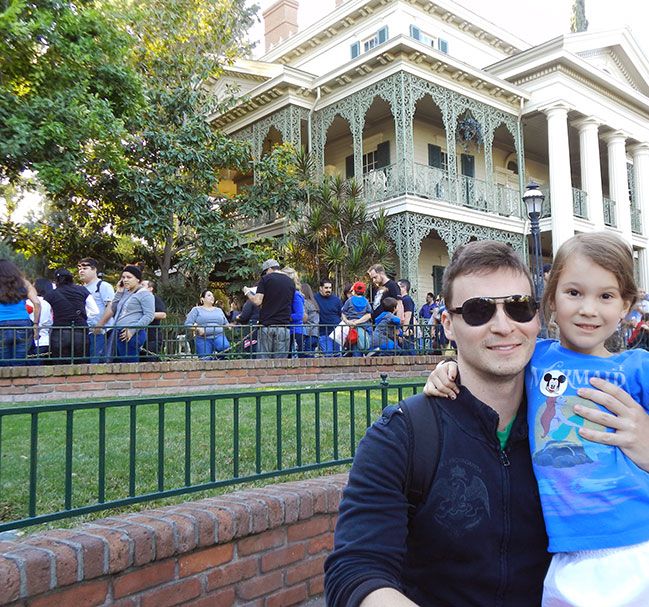 But, let's rewind a little bit because this photo right here was taken towards the end of our Disneyland day.
It all began like this: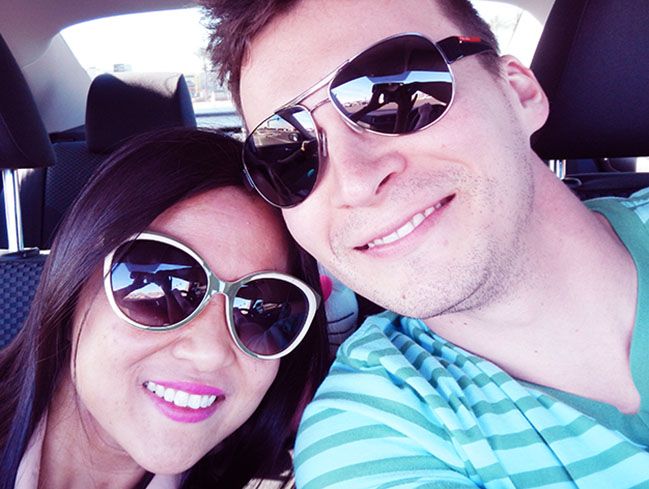 On our way to pick up Baby Girl from school. Meanwhile, Baby Girl had NO IDEA we had planned a family trip to Disneyland.
Her reaction when we told her: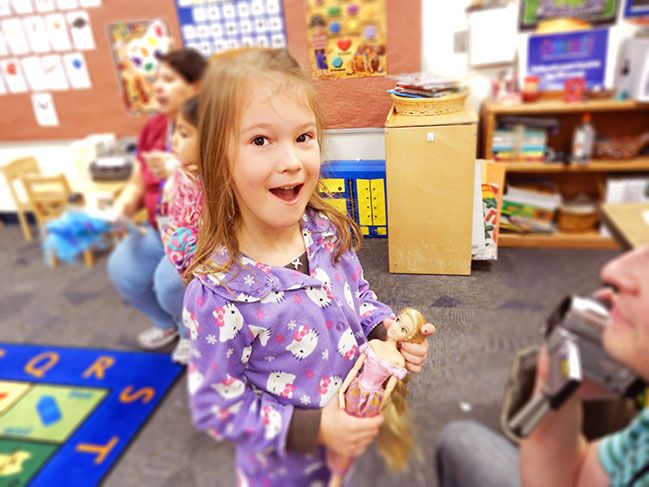 Cutest. Thing. Ever.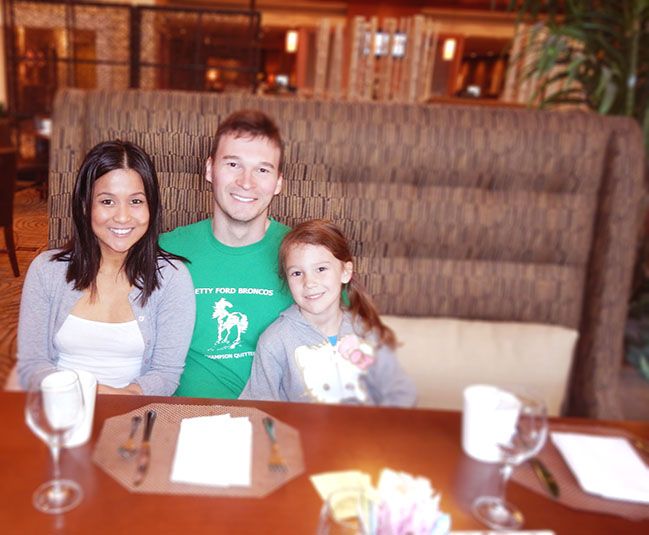 Right before we fueled up on yummy breakfast goods at the hotel before taking off to Disneyland!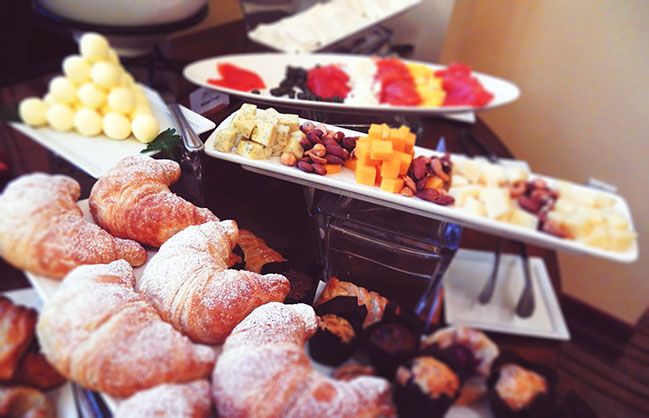 You don't wanna know how much I was able to put down. Let's just say I'm glad we walked around all day and night to burn off those calories!
Our parking spot was far from the entrance. Bus ride time!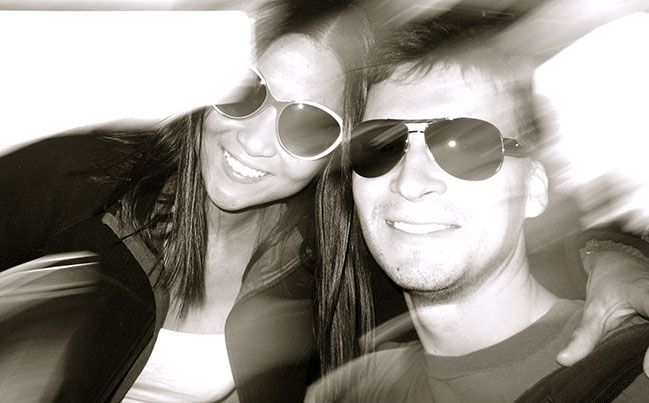 Cotton Candy. Appropriate for adults at theme parks and places that are predominantly populated with kids.. ;)
He's my prince.
Loved the area near the Haunted Mansion. Looked just like New Orleans!
Best Disneyland trip ever.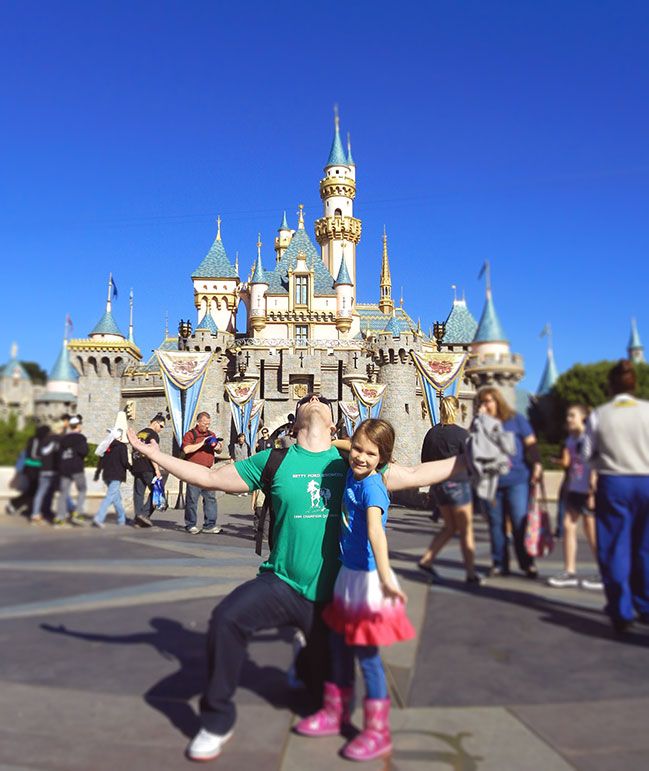 Have you ever been to Disneyland or Disneyworld? I've only experienced Disneyland in California but curious how Disneyworld in Florida would be...as well as the Disneyland in France and Japan are like.
Needless to say, we had a blast. Everything about the trip was so memorable - - the rides, the Disney characters, diverse crowds, and euphoria of it all. I can't wait to go again already!
What's your next trip?