My first Instagram picture. Ever. Relaxing and sipping on some tea after cooking all the sides for Thanksgiving.The taste of success.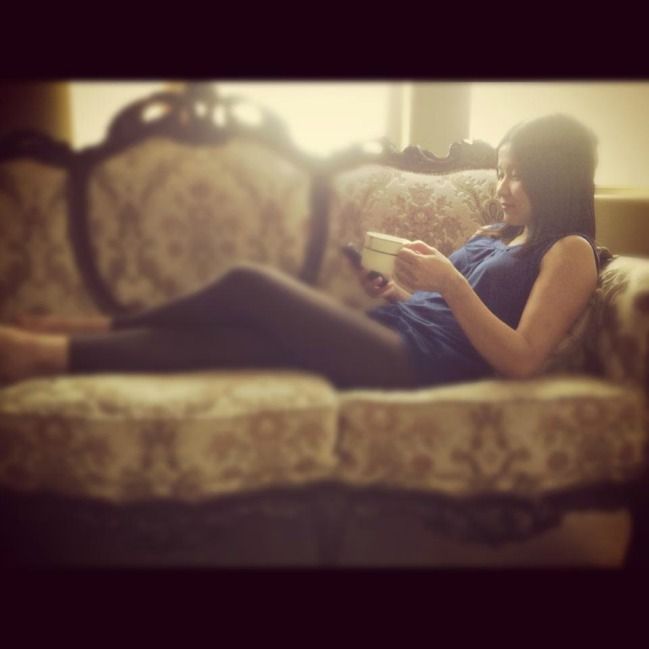 How was everyone's day of giving thanks? I hope everyone had a fun, safe, and memorable holiday weekend. Are you ready for the week? Yeah, I'm not either. I'm still in weekend mode - - but that's all right because it means we're getting that much closer to Christmas!

My Thanksgiving started this past Wednesday on my work lunch: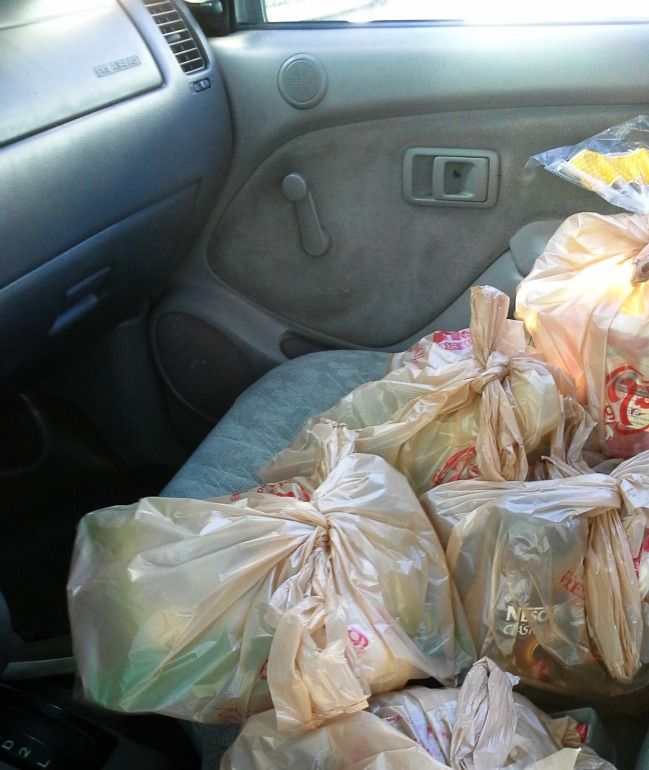 That's how I roll during my lunches. Multi-task and get all non-refrigerated Thanksgiving items. Boom.
This year's Thanksgiving was amazing. We actually got a head start and celebrated Wednesday night with friends: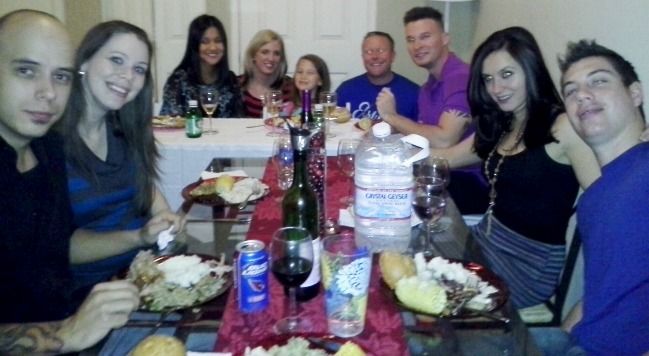 Delightful...full of lively conversations about Breaking Dawn part 2, Jersey Shore, and other randomness that is expected during Thanksgiving dinner.
For Thursday, I went over to my parent's house and made all the traditional side dishes: mashed potatoes (have you ever tried it with evaporated milk? Super creamy!), green bean casserole (please make sure you boil fresh green beans BEFORE throwing it in the oven lol!), and you know the rest.
We decided to give ourselves a break this year and buy a Honey Baked Ham from...Honey Baked Ham. I have got to figure out how they do their brown sugar crust!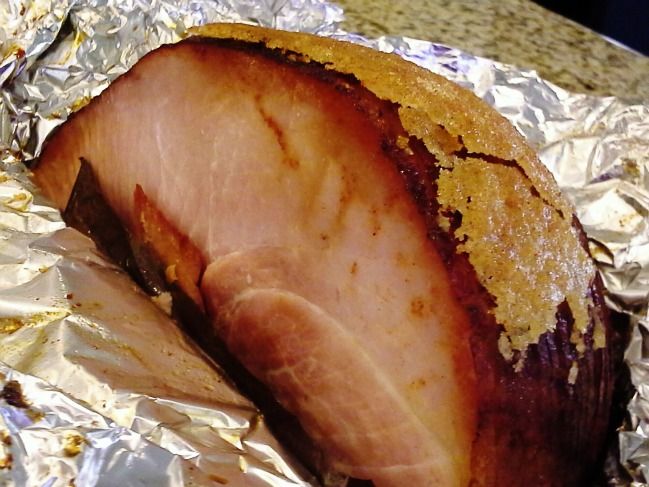 To die for. Totally worth the 30 bucks for just 3 lbs. I love my father. He always brings the most peculiar foods for dessert.
If I knew what this was called in Vietnamese..or in English, I would. Please tell me if you find out what it is. I'd like to know as well. Did you do your Black Friday shopping on Thanksgiving night? If so, I hope you were able to beat the crowds and get what your heart desired. I'm proud to say that I got more than half of my list this year. I'm glad I wore my running shoes. And had my sweet little brother to keep me company.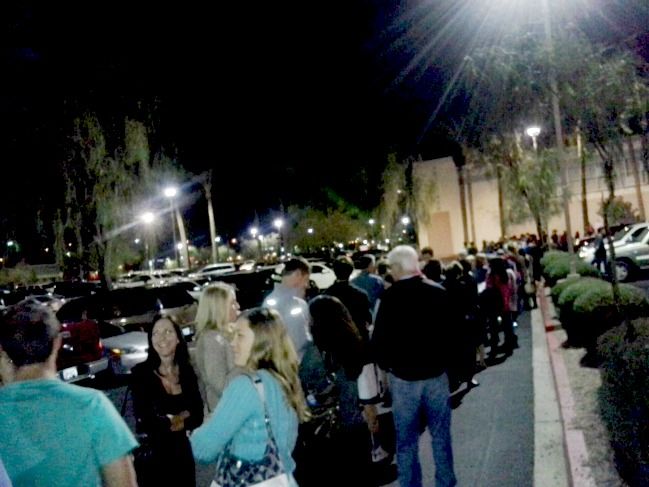 I still couldn't believe my brother and I endured the crazy lines at Target. The lines wrapped in and out of each aisle!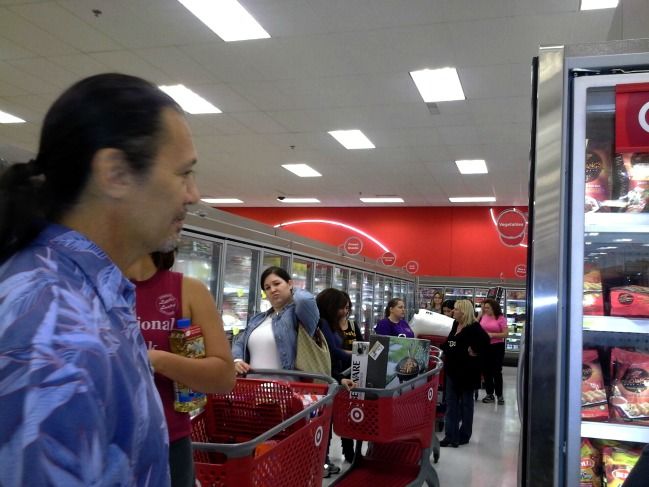 Waiting in the freezer section was the worst. Brr!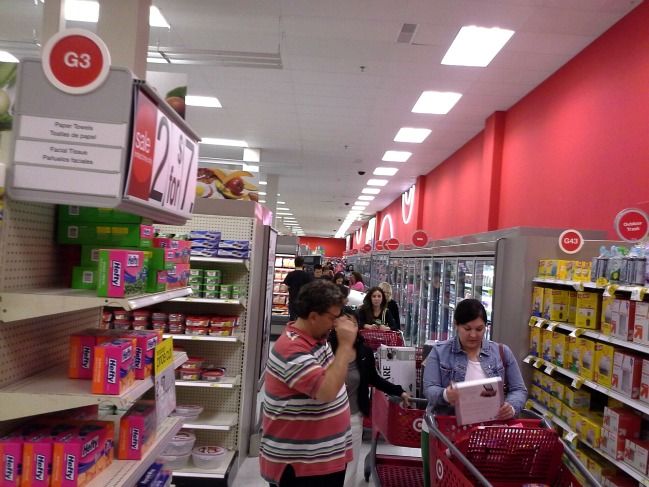 Not good if you're an impulse shopper, right?
There's so much to be thankful for. Honestly, I'm not just saying that because it was just recently Thanksgiving. I'm thankful for each day I am alive and the opportunity to be surrounded by such good people in my life. The fresh air in my lungs, delicious foods in my belly, and the love I receive from my loved ones is more than enough for me. The fact that I even have a bed to crawl into every night, a fridge full of food, a job with fun/great people makes me feel so rich; a luxurious life indeed.
What are you thankful for in your life?
What kind of Thanksgiving traditions do you and your family have? My parents always like to add a food item that is a part of our Vietnamese/Chinese culture.
Did I workout on Thanksgiving day or during this past weekend after all the amazing food that was ingested? Err, no...not at all. However, I do plan to hit it hard now that Thanksgiving weekend is over!
Did you workout during the holiday? If so, a huge kudos to you! Let's have a good week. friends!