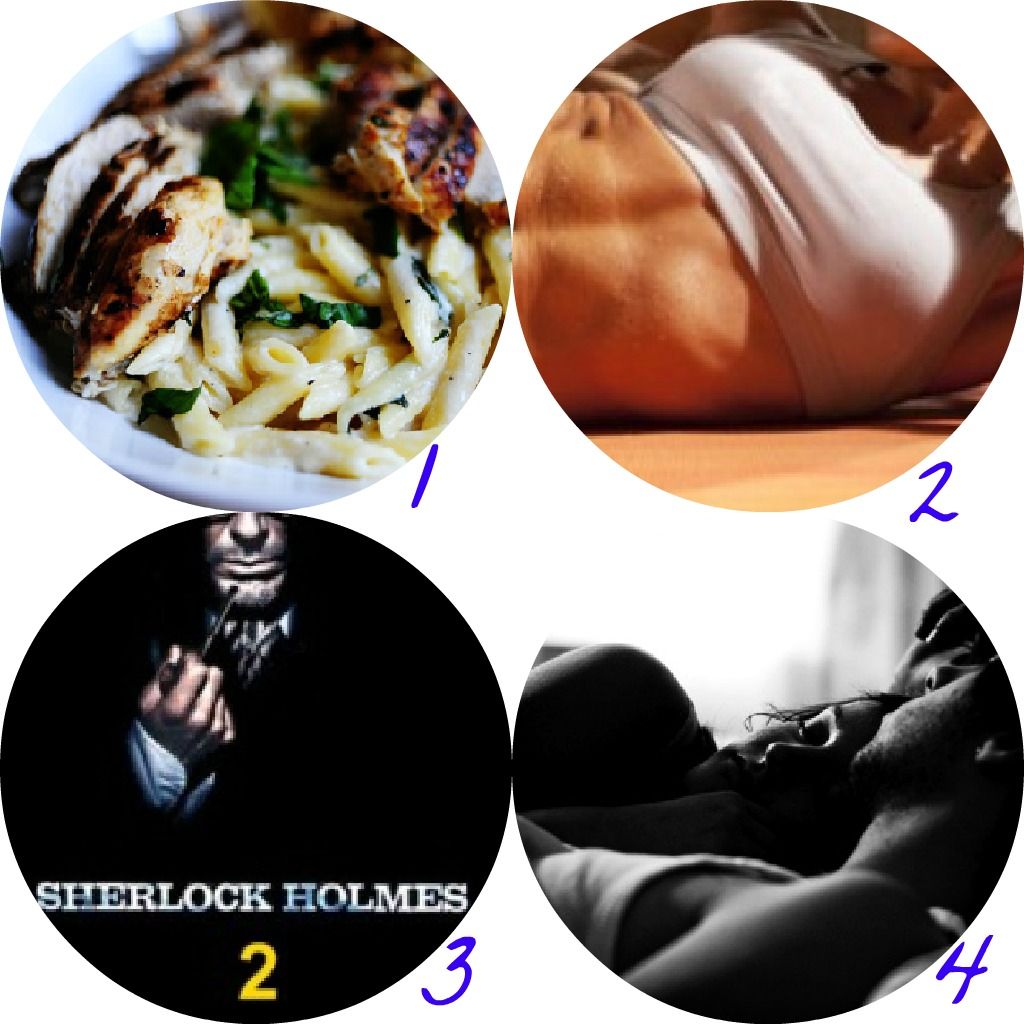 1) Who else is in love with the
Pioneer Woman Cooks
blog? I'll periodically check this website for trustworthy recipes that are soo yummy and the food is always so beautifully photographed.
This weekend, I want to try out her
Grilled Chicken with Lemon Basil Pasta
. All I need is lemons and parmesan cheese.
Isn't it great when you only need a few items to complete a fancy meal?
2) As you may have already been aware from my
previous posts
on obtaining a six back, I am planning on (truly truly hoping) to get in some grueling, painful, tortuous ab workouts. Nothing beats the feeling of sore ab muscles...it's just SO hard sometimes to get out there and get the workout started. Procrastinating has been looking a little more attractive but I'm not buying into it!! Can't!!
3) For most of my childhood, I have lived under a rock. I was the only child in a traditional Vietnamese household up until the age of 8. Therefore, I had just seen the first Sherlock Holmes a few days ago (I cannot even recall reading/seeing anything about Sherlock Holmes as a little girl) and will see the second one with my sweety.
and,
4) Snuggling.
Is everyone having a lucky friday the 13th?
What are your plans for mid-July?
Have fun, everyone!! :)